Especially for Character Writing
I am a very visual person, so I discovered the use of images to represent my characters early on. Using interesting pictures for writing prompts is a great way to start my character's journey. From looking at a picture, I could make all sorts of assumptions about my new character – and then use that to spark character writing prompts that let me learn even more about them.
I use images for a lot of my writing – especially for character design, getting ideas for settings and world building, describing body language poses and facial expressions, etc. but today we are concentrating on character development. We all know the tyranny of the blank page, especially when starting a new and interesting character.
Find an image that says something to you
I have a hard drive full of pictures I've acquired for my characters. I save any image I come across that makes me stop and think. If it's a person and even if it doesn't become a main character, it might prompt a clear 'hook' for a minor character (more about that in a future post). I also occasionally scan in images from magazines, and now and then I sneak a picture of someone in the street. Obviously, downloading other people and magazine photographs breaches copyright, and snapping away in the street is probably a tremendous breach of personal privacy.  But really, who's going to know besides me and what harm is done? I won't tell if you don't!
And don't forget by the time you've finished "discovering" things about this person, they'll be as well known to you as your family and friends (possibly better).  But they probably won't be recognisable as the same person you saw the first time you looked at the image.
Where do you find free images?
How to use image writing prompts for characters
It is better to not do this as a timed writing exercise. Give yourself time to work through each of the questions. If any of these prompt something, go with it – start writing – until you run out of ideas on that thought. Leave a few lines and then start again on the next one that sparks something.
Start by studying the picture.
What grabs your imagination? What catches your eye?
How do your senses respond?
Does anything in the photo spark senses other than vision?
Are there sounds?
Smells?
Touch?
Taste?
If you can't find anything. Make a couple up.
What else could be there, just out of frame?
What could they be hearing behind them?
What could they be looking at in front of them?
The important thing is to keep filling the page!
How do your emotions respond?
Look at the character's body language, their expression. 
How are they feeling?
Does the image prompt an emotion in you?
Can you intuit something about them from the signals or cues they give?
Write it down. It doesn't have to be a typical try-to-tell-a-story prompt, you can just free-write whatever pops into your head – but keep writing for a few minutes at least.
Let's try one.
I realise I chose this, and you didn't, but please humour me by trying to work through the suggestions above as you make a character out of this image.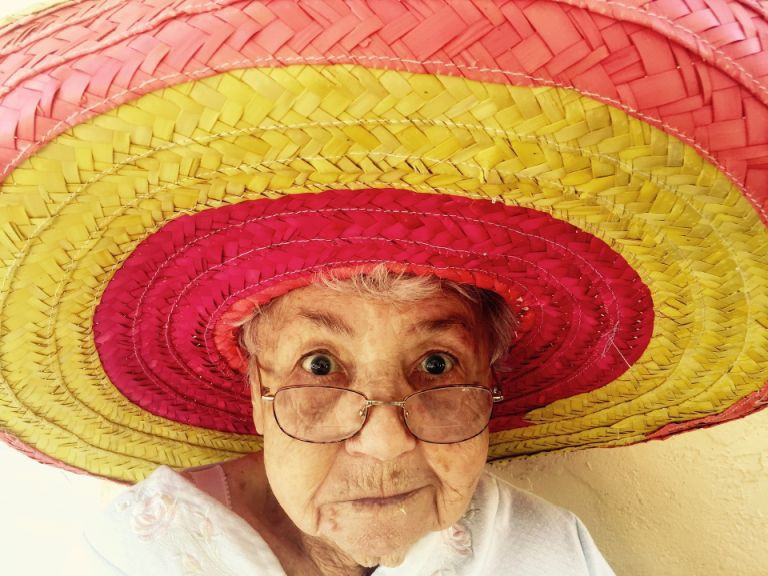 Here's another
Why not try one of your own?
Try this search https://pixabay.com/images/search/teenager/. There are plenty of choices here and don't forget to download it for later.
Now that you've got one, start the process again, but doing it for one that speaks to you.
So. Picture Writing Prompts?  How did you go?
This visual way of working is better suited to some writers more than others, so if you drew a blank with it, or didn't get the results you expected, I'm sure there will be other ideas on the site that WILL work for you. After all – we are all very different people, writing in very different genres and styles.
Please let me know in the comments if these techniques worked for you.